Shock Wave Therapy

DUOLITH SD 1 Ultra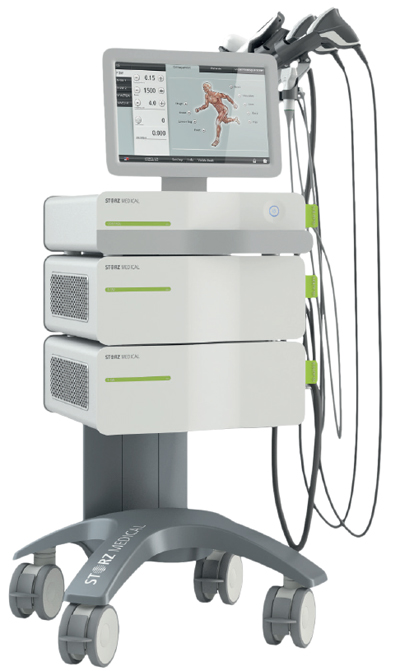 Shock Wave Therapy

Shock wave therapy is a treatment method based on the use of shock waves (SW). Shock waves surround us constantly and everywhere, on the street, at home, at work, but they have a frequency lower than that which the human ear perceives, so we don't hear them. The shock wave itself carries a lot of energy, which we use for good, directing it to the painful foci of the body with the help of specialized equipment. This energy helps to activate the processes of regeneration, recovery and healing. Shock wave therapy is used in many fields of medicine and cosmetology, including such fields as orthopaedics, cardiology, neurology, dermatology, urology, sports medicine, and traumatology.

Shock wave therapy is divided into focused shock wave therapy and radial shock wave therapy.

The use of extracorporeal shock-wave therapy devices allows acting on certain parts of the body, which are the foci of a disease, without damaging the skin and soft tissues. In these areas, there is a decrease in pain, improvement of blood microcirculation, activation of metabolic processes, restoration of cellular structures. The effectiveness of a focused shock wave in the treatment of diseases of the musculoskeletal system is confirmed by many scientific studies and publications. A unique focused shock wave treatment technique is an alternative to surgery. Focused shock wave therapy has a beneficial effect on the whole body, as a result of which there is an improvement in the patient's physical activity, well-being, which leads to an increase in the quality of life. This technique has a persistent, long-lasting effect, but the maximum effect is achieved after completing the entire course, the duration of which is prescribed by a specialist, taking into account all the physiological characteristics of your body and the specificity of the disease.

You can also get additional information on the websites:
www.storzmedical.com, www.erklinika.lv, www.dynasty.lv/triecienvilnu terapija
www.medicine.lv/raksti/tiec vala no celulita....../no 24.09.2018./
Google.lv: Stosswellen Therapie – in German, Shock Waves Therapy – in English
YouTube: shock waves therapy, stosswellen therapie

Ingadent Clinic specialists will provide you with advice on extracorporeal shock wave therapy.
Telephone for information: 26134440

Price: from 50 EUR per procedure
Price of a consultation: 30 EUR



Dear patient!

Since January 2019, treatment with the extracorporeal shock wave system Duolith SD 1 Ultra of the Swiss company Storz is available at the Ingadent Medical Clinic

When the extracorporeal shock wave therapy (ESWT) can be used

1. Orthopaedic disorders, diseases of the spine and joints, growths on the calcaneus - "calcaneal spur", plantar fasciitis, calcification of the Achilles tendon, problems caused by trauma and overload, pain in the wrist joint - stage I-II arthrosis of the bones of the hand, styloids, carpal tunnel syndrome ( at the initial stages), pain in the elbow joint - epicondylitis (tennis elbow and golfer's elbow), pain in the shoulder joint - calcification of ligaments and various tendons, inclusion of calcifications, consequences of injuries, pain in the ankle joint - stage I-II arthrosis, acute and chronic muscle pain, strains, consequences of physical overwork in sports, Morton's neuroma, chronic back pain - caused by intervertebral hernia problems, spondylophytes, muscle pain.

2. Urological diseases - urinary incontinence, Peyronie's disease, erectile dysfunction, prostate adenoma, chronic pelvic pain.

3. Aesthetic medicine - treatment of cellulite, reduction of stretch marks (after pregnancy), restoration of skin elasticity, restoring procedures for facial wrinkles.

As a result of shock wave therapy, pain immediately decreases after each procedure, however, 4-6 procedures are necessary to achieve a stable result.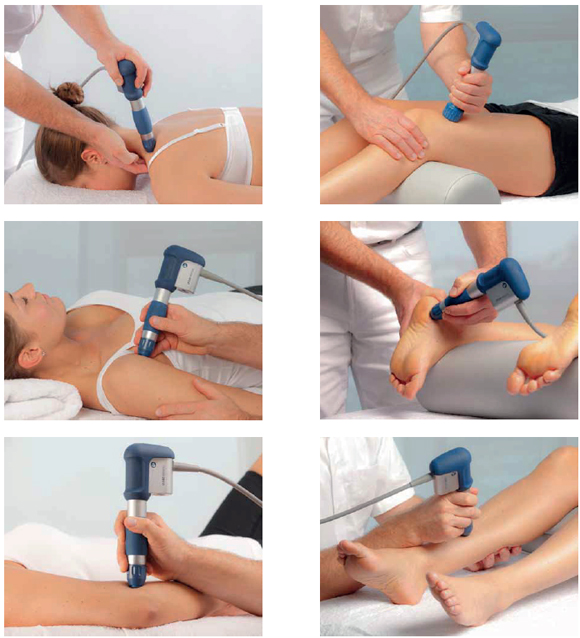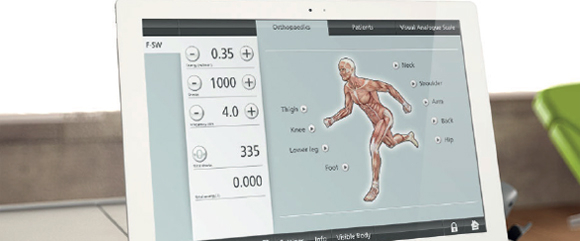 Contraindications in case of which the procedure can not be carried out

1. Blood coagulation disorders
2. Pregnancy
3. Pacemaker, spinal stimulants
4. Cancer therapy area
5. Long-term use of prednisolone
6. Severe osteoporosis
7. Adolescents under 16 - growth area.
Necessary examinations

1. An x-ray of the joint / both joints - not older than 3 months, or magnetic resonance imaging (for example, for the neck area) - not older than 6 months.
2. During the therapy, you should drink an average of 1.5 - 2 litres of water per day; this is due to increased metabolism in your body.
3. The procedure lasts from 15 to 30 minutes, is carried out once or twice a week. On average, 4 to 6 procedures are required during the treatment.

Questionnaire for Shock Wave Therapy